By Paul Kam
1.Win as a team, lose as a team. No matter how talented we are, without a team we will never achieve greatness.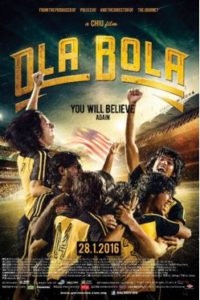 2.Aspire for something greater than oneself. It is easier to give up when the goal is limited to what an individual or the team wants. But when they realised that it was for the country, the people, their family and friends, the motivation became greater and giving up was no longer an option. The Olympics became secondary to the pride of the nation.
3.Prepare for the time when opportunity comes. Train and train hard so that we are ready when the time comes. Just like Ah Chai who played his first game at the most crucial moment and made a difference.
4.Being arrogant and egoistic always leads to downfall, but humility can always bring a man back up. Chow Kok Keong in his desire for glory, became arrogant. By acknowledging his mistake he showed humility, and it allowed him to lead the team to glory.
5.Step up and lead when the need arises. Even though he was a tiny screw, he was an important one. Ah Chai spoke up when the team was ready to give up despite his position as a reserve.