Happiness guru Xandria Ooi's recently launched book Be Happy, Always has touched many lives. SIKS MIKAH spoke to the person whose life inspired her to write this book, her mother Suzen Ho.
Be happy, always!, a book by motivational speaker Xandria Ooi on the pursuit of happiness is going for a second print of 3000 copies. The book that is now available in international bookshops encapsulates the wisdom of how to overcome many of life's challenges.
Xandria's narration and guide to happiness, or how to avoid unhappiness, read almost like a formula that you can apply to get your fix of happiness.
You can find the huge personality of this "Happiness Guru" talking you through day-to-day struggles to find peace and joy with life. With nearly 660,000 facebook followers, a much sought after 30days happiness programme and 500 motivational videos viewed by thousands from all over the world, her suggested paths to happiness are almost ethereal.
To get the most out of Xandria, you need to experience her by watching her speak to you in her videos. As a storyteller, she also shared many inspiring stories in her book on how to avoid being unhappy.
But the story that mattered most is the one that gave reason for the book to be written. It was stories from her mother Suzen Ho who taught her how to circumvent life's intricate philosophies in order to reap happiness and joy.
In the introduction to the book Xandria wrote,
"So many of the lessons I've shared in this book come from my mother, who grew up poor yet happy. She is divorced yet lives each day with joy. And she experiences anxiety and depression yet does not suffer. My mother is my best teacher, and her guidance comes neither from books nor education but from the way she lives her own life. Not only does she show that it is entirely possible to be happy, always, her approach to happiness has always been practical and extremely applicable. It is with this same approach that I have written this book, and I hope that you enjoy reading in a way that uplifts you and empowers you to live each day with joy and no regrets, no matter what comes your way."
"I do not like confrontation," said Suzen Ho as she began to describe the person she is who inspired Xandria to write Be Happy, Always. "I would freeze when people around me are upset and shout.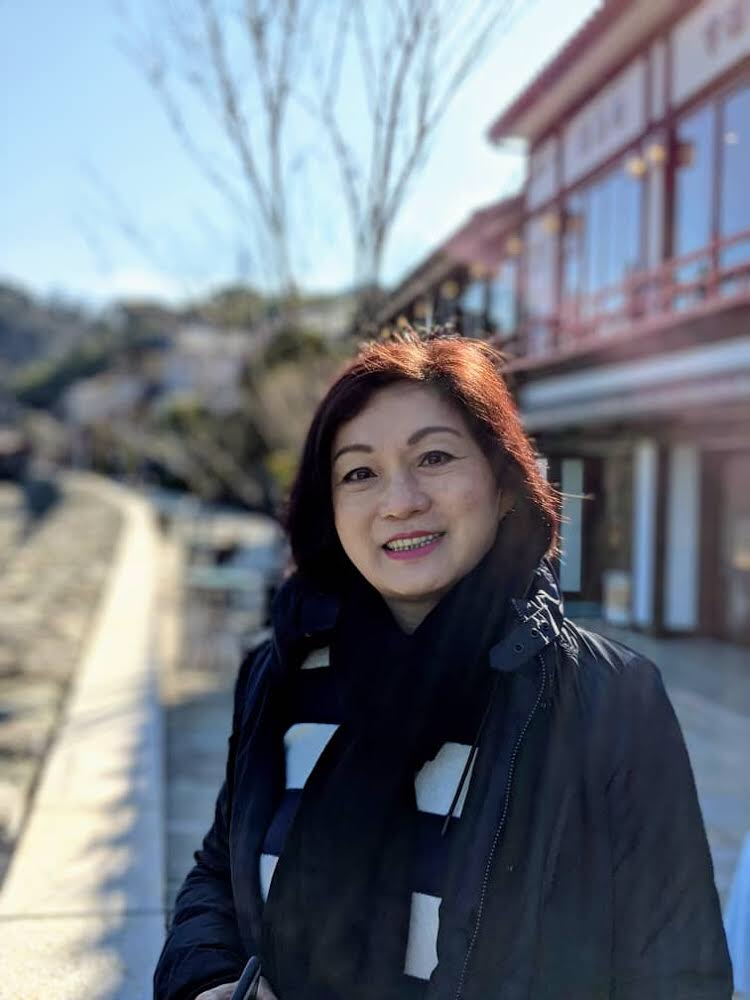 "I am the second in the family of ten children and all my siblings have remarked that they have never seen me lose my temper or upset."
Pondering over whether she was by nature a calm person, she attributed a big part of her character building to her mother who was a logical person.
"I can recall, even as a kid, how she would dismiss myths and old wives tales that troubled us and explained them with logic.
"For instance, we used to believe that cutting our nails at night would taunt the evil spirits. But my mother, in dismissing it, would say adults told this to children to prevent them from cutting their fingers in poor light at night," said Suzen.
"My mother may not be educated but she was the wisest person I know. After completing my Form 5 exams I left home in Melaka to look for a job in Johor Baru. As my mother was walking with me to the bus stop she said: I am not educated but you are. I can only give you this advice. You must have self-respect.
"It is the same advice I gave Xandria when I sent her for further studies in Melbourne. You must have self-respect and self-love and don't do anything you would regret the next morning."
Her non-confrontational personality endeared her to the people whom she worked with especially her clients, whether as a young cosmetic sales girl or later as a brand manager for a cosmetic company that manages multiple brands.
"Somehow I managed to earn myself a good reputation and had gotten people to like me," Suzen added. Her mother also advised her not to be afraid of hard work as she would eventually reap the benefit from it.
Even though she freezes under antagonistic circumstances, her mind is able to focus on the problem at hand and struggle to find a solution. She believes this is an effective way to achieve happiness by choosing not to remain in a stressful state.
This mental attitude has helped her overcome many challenges and a big one when she had to resign from her job at a catering company that was going bust and couldn't pay staff salary.
"I had a nervous breakdown when I resigned. But I kept telling myself it wasn't my fault. It was very difficult as I had no money, no job, no car and a young child to care for. I talked a lot to myself to get me back on my feet again. So I decided to try multi-level marketing," she said.
The break came when a client from the catering company called and asked her to do an event. On hearing that she had resigned and had no means to take on the job they paid her the full amount in advance so that she could get the resources for the event.
"From then on all the other catering jobs started rolling in and soon many of the top corporations in the city were my clients. My ex-husband and I were also offered a 2-year contract to manage the 24-hour canteen at Goodyear factory.
"It was long hours but the money was good. Eventually, we had to give up the catering business because Xandria, who was still very young, was missing us. So, I made a decision to give up the catering business, I didn't want that kind of life. I wanted to be happy," said Suzen. 
Two years later they started a book rental shop in Subang Parade to diversify their business in case the Goodyear contract was terminated. After the birth of their son Sean two years later, they gave up the canteen and just managed the book rental shop.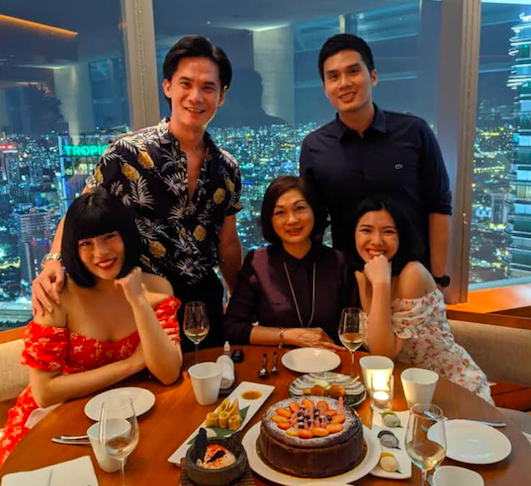 "To me, my family comes before money. I can always work to earn back the money later even though my savings were depleting," said Suzen.
Wading from one problem to another all her life had trained her to be calm and focused on the solution rather than wallow in emotions. "All through my life, I struggled with money. Except when we were running the canteen and we managed to save enough money to send Xandria for further education in Australia."
When Xandria's career as a host and presenter took off, Suzen spent much of her time managing her. Just as she was about to kick back to breathe a sigh of relief, her marriage broke down and it ended in a divorce 9 years ago.
"I let Xandria share this in her book because I want people to know that there is no shame in divorce or failure in marriage. Life comes with problems. As long as you are alive, there will be problems. If you expect to live a life problem-free then you are going to be constantly disappointed. You should focus on how to solve the problems.
"I didn't see it coming at all because my ex-husband and I talked a lot. We were together all the time as we used to work in the same company before we started our own business.
"He would see a half-empty cup while I would see it as half-filled. So, in a way, we complemented each other. When I started managing Xandria, the relationship deteriorated but he was a good man, a husband and father. He was happiest when he did things for us.
"Initially I was reluctant to divorce him because I didn't want to show my children that I was a quitter. I wanted to show them that when the going gets tough, you work it out, you don't quit," Suzen explained.
Eventually, this was one battle Suzen couldn't win because there were factors she couldn't control and the divorce was inevitable. Until today, she refused to be overcome by bitterness but chose to reflect on the situation as one where her ex-husband had made a bad decision rather than him as a cruel man.
"Nobody can give you happiness, you need to find it by finding peace with yourself," Suzen added.